In continuation of its human endeavor and to bring awareness about breast cancer and encourage women for preventive health care, Can Protect Foundation organized a Free Health and Breast Screening Camp on Tuesday the 26thth of June 2018 in Deoband, Uttar Pradesh at Nav Jeevan Hospital.
More than 150 visitors attended the ree Health and Breast Screening Camp, This was the first breast cancer screening camp organized by any institution in Deoband.
A special team of Specialist Doctors, Nurses and volunteers conducted free consultations and breast screening checkups for all the women who attended this camp.  In addition to this, Free breast self-examination training was carried out for the visitors to create awareness about Breast Cancer which is one of the most worrisome health issue prevalent among women in smaller towns.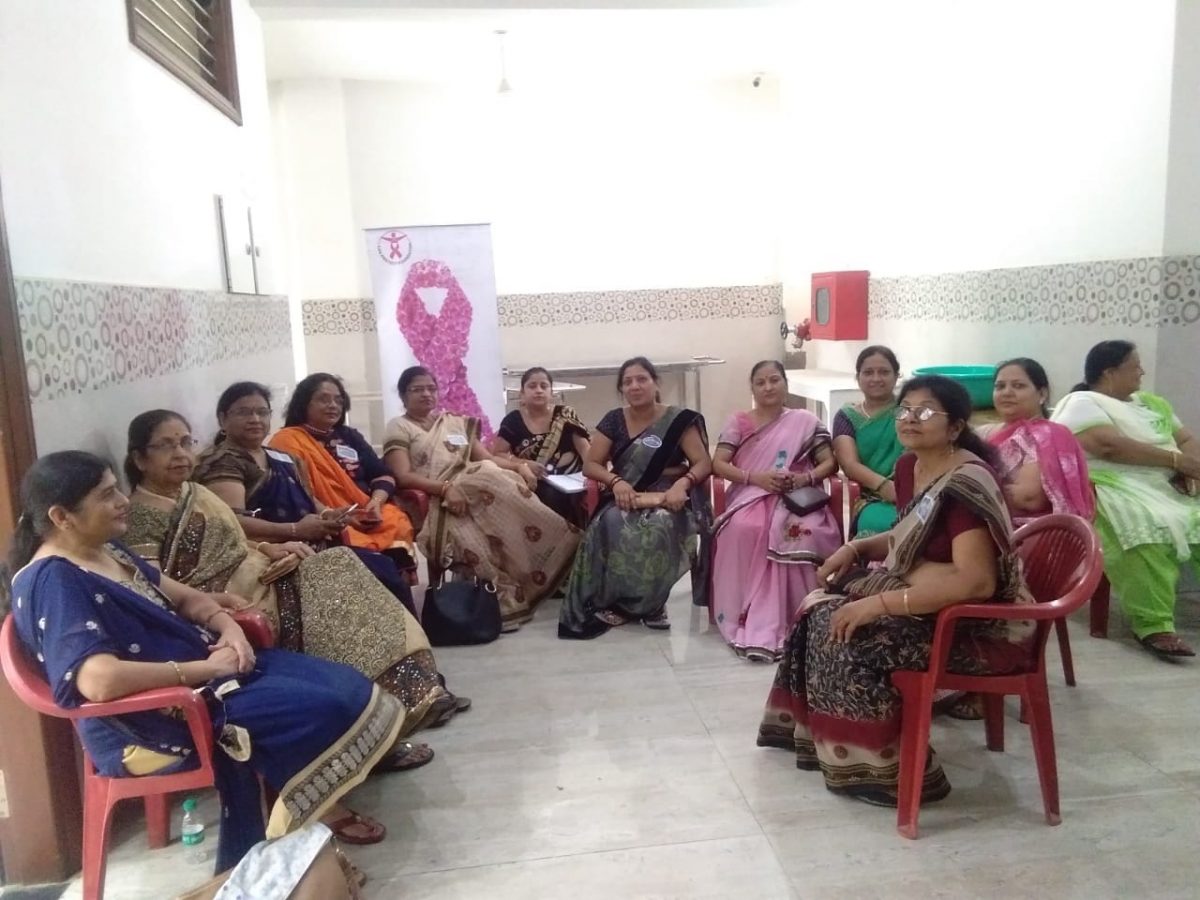 The visitors were also can avail the Follow-up check-ups for free in the next 15 days.  As part of the breast cancer and women's health awareness flyers on many health issues were distributed to all the patients and visitors free of cost.
"We are organizing this health camp for the first time in Deoband. The most prominent and inspirational thing about this camp for us was that women were very enthusiastic and keen to learn more about preventive health care. Although most were not much educated, they all learned Breast Self Examination.", said Dr. Sumita Prabhakar, President of Can Protect Foundation.
Dr. Sumita Prabhakar added, "As part of our responsibility we would like to help the public with many more such free health and breast screening camp, especially for those who do not have easy access to good healthcare due to lack of awareness and availability.  Can protect foundation will be doing regular camps in smaller towns. In Uttar Pradesh and other adjoining states which are seeing a rise in breast cancer cases."
Our sincere thanks to Maharaja Agrsain Mahila Mandal Samiti of Deoband and Dr. Shalini Khurana for helping us carried out this camp.