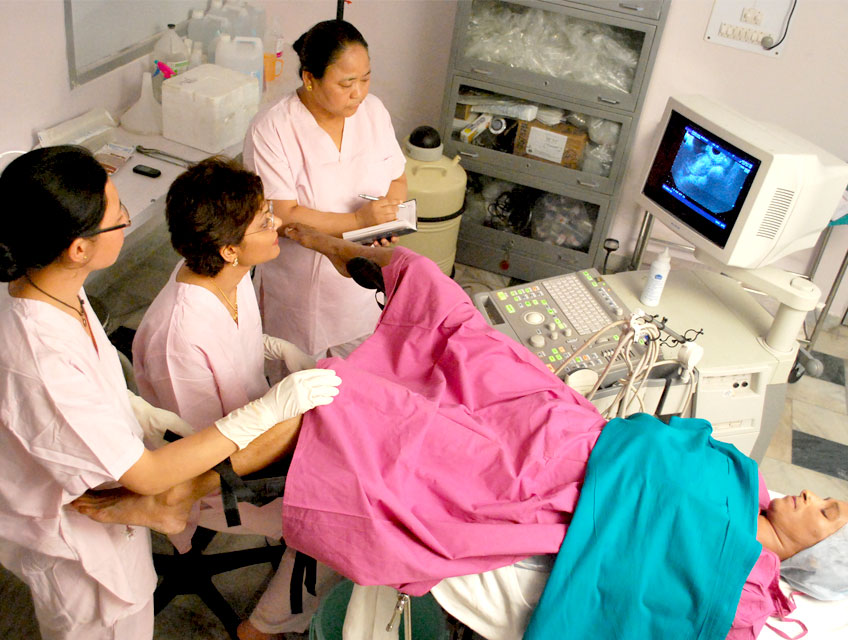 Obstetrics
Dr. Sumita Prabhakar and her team of Doctors and nurses partners with you throughout your pregnancy. Regular prenatal visits with your OBGYN are important to monitor your health and your baby's health.
Dr. Sumita Prabhakar is one of the most trusted and highly experienced obstetricians in Dehradun. She and her caring staff are available 24/7 to meet your needs.
A healthy pregnancy begins before conception. We'll counsel you on what you can do to prepare your body for motherhood. Once you know you're pregnant, we'll help you manage any risk factors and see you regularly to monitor your baby's growth and your health. We'll order blood tests, ultrasound exams, and other tests as needed.
You can relax knowing Dr. Sumita Prabhkar and her team is available 24/7 at CMI Hospital, Dehradun. Her team members are always present and ready to care for you.  Be sure to be prepared to discuss your medical history, including all of your medications and supplements. You and your partner's family history will be discussed as well.
Maternal-Fetal Medicine
(High-Risk Pregnancy Specialist)
Dr. Sumita Prabhakar is known for our high-risk pregnancy care.  She offers individualized care and support for expectant mothers who are referred to her with high-risk health conditions or obstetric complications, and for those whose pregnancy is complicated by a fetal structural, functional, or genetic abnormalities or multiple gestations.
High-risk conditions often affect both the mother and the baby and involve care from specialists across many disciplines. At our centers for high-risk pregnancy, we coordinate your care for you, eliminating the stress of navigating a complex system of care.
Continuity of Care
Dr. Sumita Prabhakar's care for her patient is based on continuity throughout a woman's lifetime. Her services include routine well-woman care, contraception counseling and family planning, as well as diagnosis, care, and expert treatment for conditions such as endometriosis, fibroids, infertility, gynecologic cancers, and pelvic organ prolapse. Dr. Sumita Prabhakar's patients benefit from state-of-the-art facilities, the latest diagnostic tools and therapies, and most of all, an extraordinary team of individuals who have dedicated their lives to women's health.