The team of Can Protect Foundation headed by Dr. Sumita Prabhakar participated in two days free health camp held in Gopeshwar and Joshimath on 17 and 18 February 2019. Dr. Sumita Prabhakar, senior gynecologist and president of Can Protect Foundation checked more than 400 women in Gopeshwar and 300 women in Joshimath.

Breast Cancer Awareness Education in Garhwali Language for the Women living in Garhwal Villages
Can Protect Foundation distributed education material on breast and cervical cancer which was specially made in Garhwali Language. During the camp, we also educate and trained women in breast self-examination to detect the breast lump.

Training for Breast Self-Examination
Talking to the media Dr. Sumita Prabhakar said that, Today, early detection by various techniques including self-examinations goes a long way in preventing this disease. Early detection may be crucial for successful breast cancer treatment. Therefore, it's important to influence women's awareness of the symptoms and their attitudes towards treatment. Can Protect Foundation regularly organizing Breast and Cervical cancer education, prevention and awareness camps in the villages of Uttarakhand.

70% of woman had not even heard of breast cancer
Our team performed two studies including over 15,00 women in the mainly rural areas of Pauri Garhwal and Chamoli districts of Uttarakhand. It is shocking that hardly any women in the studies self-examined their breasts. 70% of woman had not even heard of breast cancer. On the other hand, most of the women showed a great deal of interest in learning more.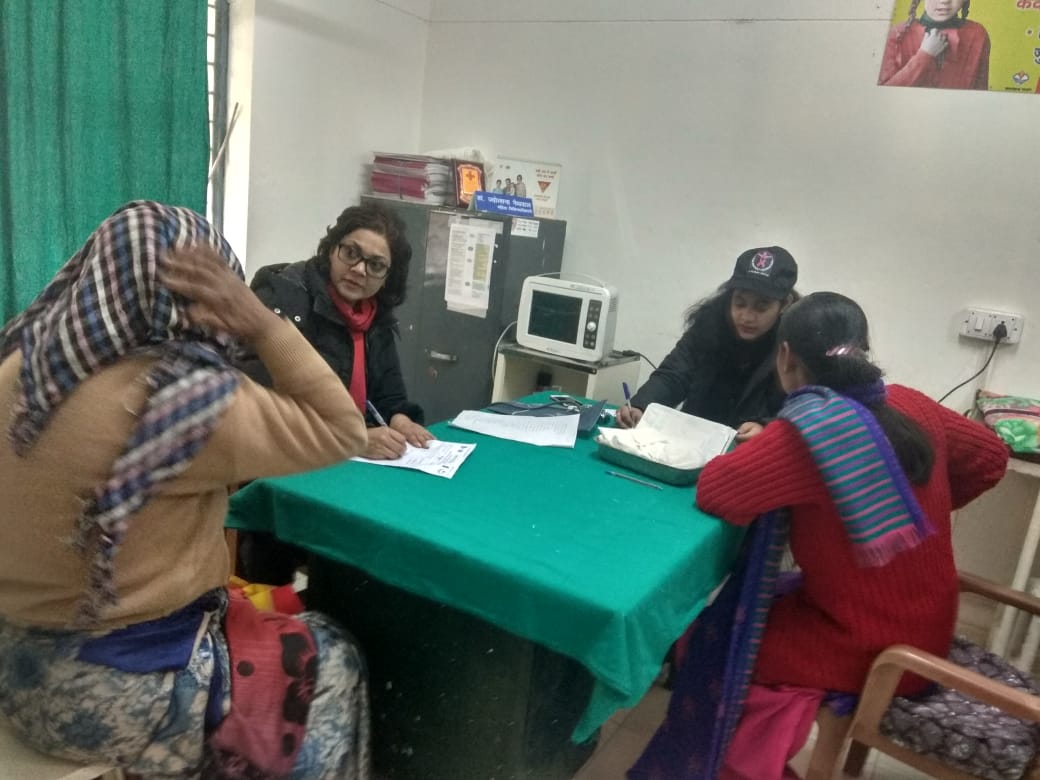 After the training of breast self-examination, about forty percent of the women were able to do Breast Self Examination. About 75% of women had learned about early signs of breast cancer.
Ignorance, Illiteracy, poverty, and superstition regretfully lead to many women delaying their contact with the Gynecologist too long. Therefore we are going to these villages so that these women can get advanced medical facilities near their homes.
The camp was organized to facilitate services to the people with various health services, many other Doctors including Dr. Mahesh Kuriyal, senior Neuro Surgeon also offered their consultation and service in medical health camp. The camp was organized by the Youth Icon Society.
Photo Gallery Breast and Cervical Cancer Prevention and Awareness Camp in Gopeshwar and Joshimath