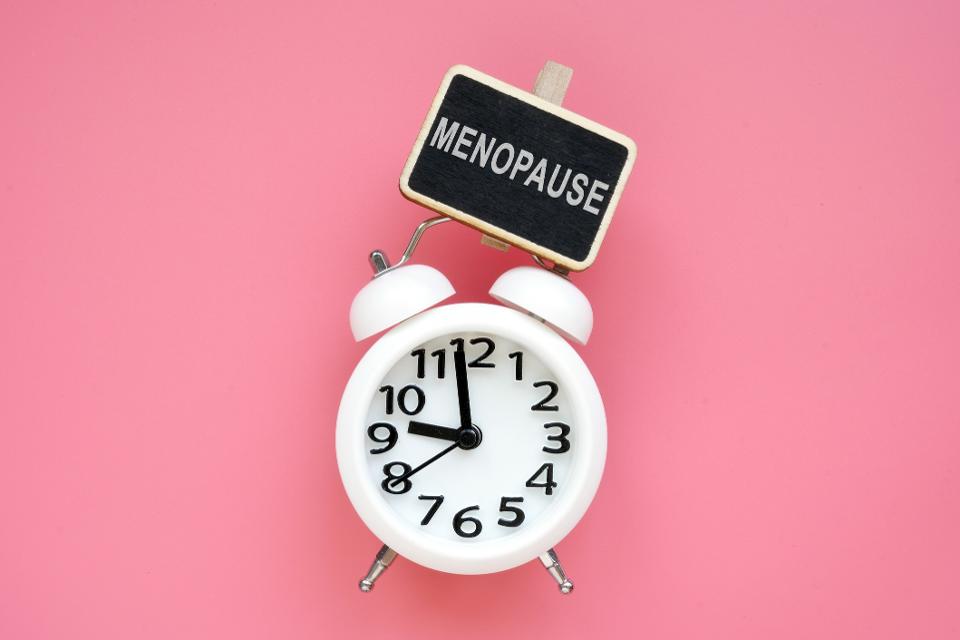 What is Menopause?
Menopause is when your period stops permanently after you have not had a period for 12 months in a row. Menopause is a normal part of a woman's life.
The average age of Menopause?
The average age of menopause of an Indian woman is 48 years much less than their Western counterparts 45 to 55 years.
What is early or premature menopause?
Menopause starting before age 40 is known as premature menopause. Menopause that occurs between 40 and 45 years of age is called early menopause.
Common menopause symptoms
Changing hormone levels during menopause can cause symptoms such as:
Hot flashes (or flushes). These are the most common menopause symptom. Hot flashes cause sudden feelings of heat and red blotches on the upper part of your body. You may also have heavy sweating during the hot flash and cold shivering after the flash.
Vaginal dryness, which can make sex uncomfortable
Osteoporosis – It is a disease in which bone density and quality are reduced. Estrogen, a hormone that protects the bones in women, decreases steeply when women reach menopause, which can trigger bone loss. This is why the chance to develop osteoporosis increases as women reaches menopause.
Irregular periods. Your periods may be lighter or heavier, or they may come more often or less often.
Problems sleeping
Skin Changes – Menopause causes a lot of changes to your skin. You may lose some fat under your skin and drop the elasticity of your skin. That, coupled with the dryness induced by hormonal changes, may cause sagging — especially around the neck, jaw, and cheek — and fine lines and wrinkles.
Becoming forgetful or having trouble focusing
Urinary problems. You may experience leaking urine when you sneeze, or you may find it hard to hold urine long enough to get to the bathroom.
Mood changes. You might feel irritable or have crying spells.
Weight Gain – Hormonal changes in menopause may make women more likely to gain weight around your abdomen than around your hips and thighs.
Hair changes – Menopause may cause the hair on your head to start thinning, and the hair on your upper lip or chin to get thicker. Both hormone levels go down during menopause, but at different rates. Estrogen levels drop sharply while androgen levels drop more slowly over time.
Depression and anxiety
Heart disease becomes more of a risk for women after menopause.
Changing feelings about sex
when to see your doctor about menopause?
You should see your doctor if you have symptoms that disrupt the emotional, physical or mental rhythms of your life. If your menopause symptoms bother you, you can contact us. We can suggest steps to try at home or medicines to help with your symptoms.
Routine checkup during menopause?
Routine checkup becomes important at this age, a routine checkup of blood pressure, blood sugar, lipid profile, and hormones.
Apart from the above examination women must undergo the following examination:
Pap Smear or Pap test – Even if you are menopausal or postmenopausal, Pap or HIP tests should continue.
Breast Checkup – Clinical breast checkup or mammogram on doctor advise is very important at this stage.
Ultrasound of abdomen and pelvic organ –  A pelvic exam is a way for doctors to look for signs of illness in organs in a woman's body before, during, and after menopause.
Bone Density Checkup – The lack of estrogen, a natural consequence of menopause, is directly related to a decrease in bone density. Bone mineral density (BMD) test helps to asses this of osteoporosis.
Treatment of Menopause
Menopause treatment is necessary if symptoms are bothering you, treatment of menopause is also important to improve the quality of your life by preventing long term problems like osteoporosis, vaginal atrophy, and heart diseases.
Natural supplements and remedies to Reduce Symptoms of Menopause
Eat Foods Rich in Calcium and Vitamin D – A diet rich in calcium and vitamin D is important to prevent the bone loss that may occur during menopause.
Achieve and maintain healthy weights – Achieving and maintaining a healthy weight can help to reduce the symptoms of menopause and help prevent disease.
Eat a lot of fruit and vegetables – A diet rich in fruit and vegetables can help keep bones healthy and help prevent weight gain and certain diseases.
Avoid the trigger food – Some foods and drinks can trigger hot flashes, night sweats, and mood swings. These include caffeine, alcohol, and sugary or spicy foods.
Exercise regularly – Regular exercise can help to relieve symptoms of menopause such as poor sleep, anxiety, low mood, and fatigue. It can also protect against weight gain and various illnesses and conditions.
Eat more foods high in phytoestrogens – Phytoestrogens are naturally occurring plant compounds that may mimic the effects of estrogen on the body. Foods rich in phytoestrogens include soybeans and soy products, tofu, tempeh, flaxseeds (Alsi), sesame seeds (kala til), ginseng, and beans.
Drink plenty of water – Drinking enough water can help prevent weight gain, help reduce weight loss and reduce symptoms of dryness.
Natural Supplements – To reduce the symptoms of menopause you can take natural supplement red clover extracts and black cohosh.
Dress Properly- One of the first lines of defense against hot flashes is proper attire. Clothes made of cotton, linen, or rayon "breathe" better, release heat, and help keep you cooler.
Meditation or Mindfulness: Women experiencing menopause should do meditation regularly to reduce the symptoms like hot flashes, mood changes, anxiety, and depression.
Menopausal hormone therapy
Menopausal hormone therapy, sometimes called hormone replacement therapy, is a prescription medicine to help relieve hot flashes and vaginal dryness. Menopausal hormone therapy is safe for some women, but it does have risks. The Food and Drug Administration advises women who want to try menopausal hormone therapy to use the lowest dose that works for the shortest time needed.
Topical hormone therapy is a low-dose estrogen cream, vaginal ring, insert, or gel that is applied directly to the vagina. This type of hormone therapy can help with vaginal dryness but not other menopause symptoms.