India News and NewsX recently extended an esteemed invitation to Dr. Sumita Prabhakar, recognizing her expertise in the field of women's health, to participate in the highly regarded "Hum Mahilayen" conclave. Dr. Sumita Prabhakar, delivered a compelling address focusing on key aspects of women's well-being, with a special emphasis on the Uttarakhand region.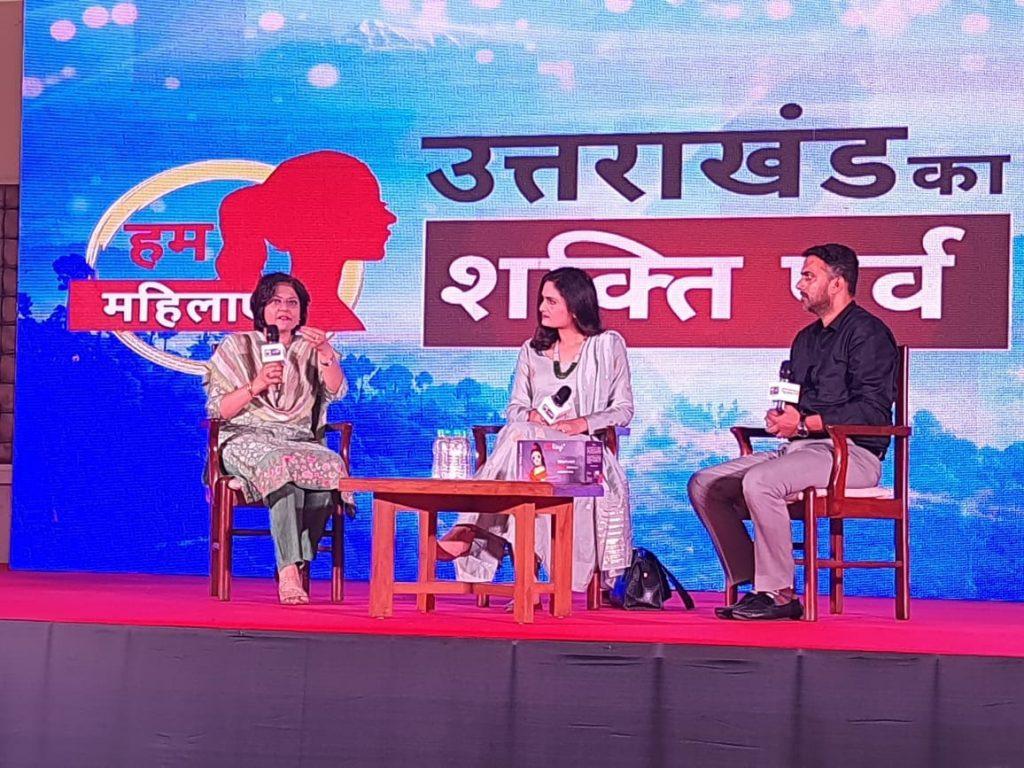 At the conclave, Dr. Sumita Prabhakar underscored the vital importance of preventive health measures for women. She enlighted the audience about cervical cancer vaccination, highlighting the availability and effectiveness of Indian-made vaccines. Her insightful guidance empowered women in Uttarakhand with knowledge on preventive measures that can significantly contribute to safeguarding their health.
Additionally, Dr. Sumita Prabhakar emphasized the crucial role lifestyle choices play in achieving optimal health outcomes. She emphasized the transformative impact of making small yet meaningful changes in daily routines, ultimately leading to improved overall well-being.
An essential aspect of Dr. Sumita Prabhakar's address focused on the early detection of breast cancer. Stressing the significance of regular screenings and raising awareness among women, she highlighted how early detection plays a pivotal role in successful treatment and improved prognosis.
Dr. Sumita Prabhakar's participation in the "Hum Mahilayen" conclave exemplifies her unwavering commitment to empowering women and promoting their health in Uttarakhand. Her expertise and invaluable insights left a lasting impact on the attendees, equipping them with the knowledge to make informed decisions about their well-being.
We extend our heartfelt gratitude to India News/NewsX for organizing this significant platform and commend Dr. Sumita Prabhakar for her dedicated efforts in advancing women's health. Her participation in the conclave underscores her steadfast commitment to spreading awareness and empowering women to take charge of their health, enabling them to lead fulfilling lives.
Conclave Video