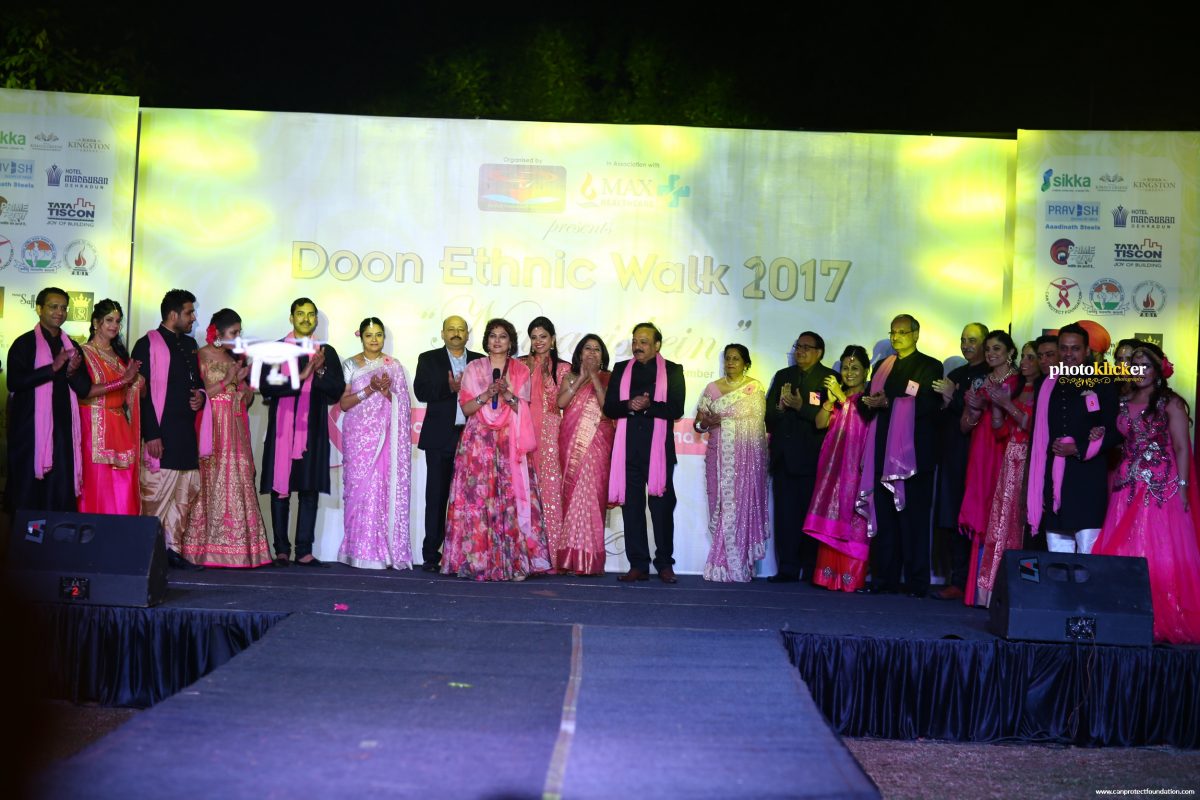 For awareness of cancer, the Can Protect Foundation joined and played its part for a fashion show Doon Ethnic Walk in Dehradun. Can Protect Foundation showcased the Doctors from different specialties who walked the ramp donning pink to spread awareness among the public about Breast Cancer and importance of early detection and regular screening.
Designers from various parts of the country contributed to the event and professional and amateur models walked the ramp. Even foreign students volunteered.
"Doon Ethic Walk organized while brainstorming on ways to create awareness about breast cancer among all sections of the society," said Dr.Sumita Prabhakar, President Can Protect Foundation. "People have always been interested in fashion and entertainment, so we thought to do a fashion show. After a year of consideration, Can Protect Foundation agreed to give it a go and Fashion Show for the awareness of breast cancer came to fruition."
The fashion show also featured two short films on the facts about breast cancer in India and about the importance of early detection and regular screening. Dr Sumita Prabhakar gave an eye-opening talk on regular screening and about the importance of Breast Cancer early detection.
The fashion show featured many celebrities and famous models who volunteered the event to support the cause.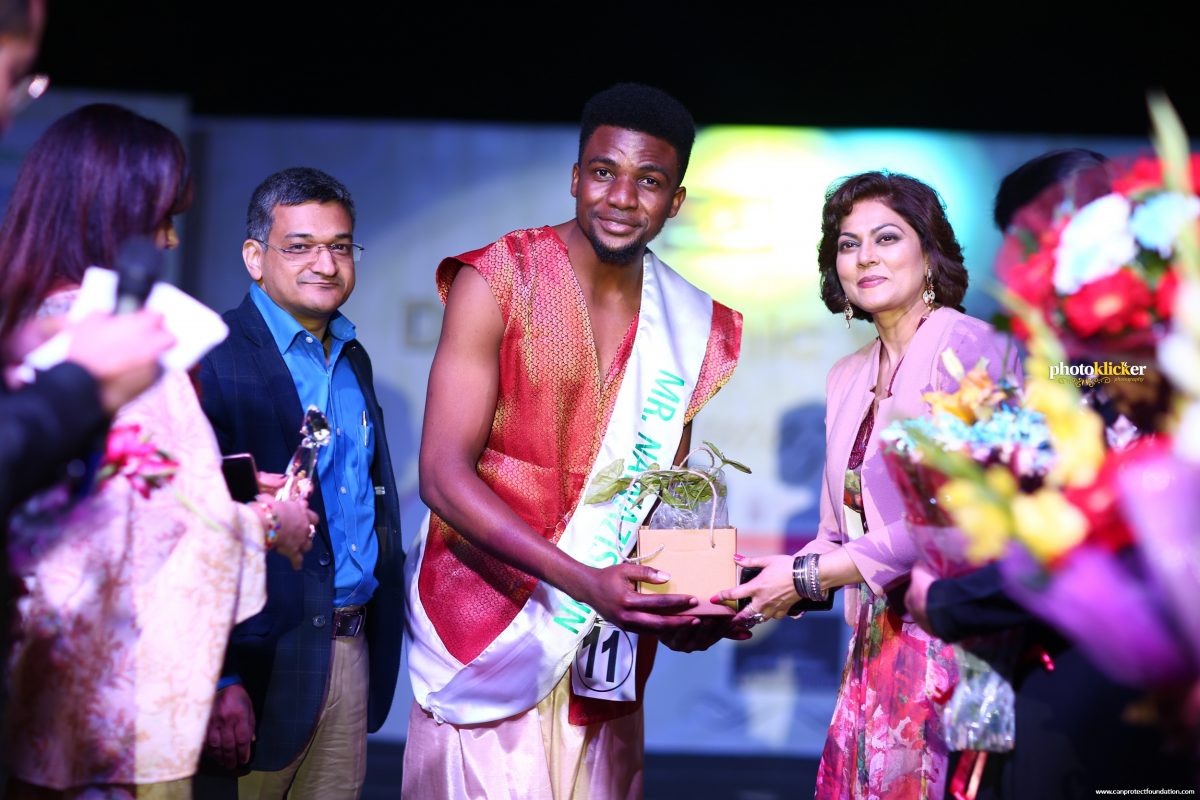 We are thankful to all the members and chief guest who graced the occasion with their esteemed presence. Our special thanks to Mrs. Nalini of Aromona entertainment who invited us to be a part of Doon Ethnic Walk 2017 and blend it for the awareness of Breast Cancer.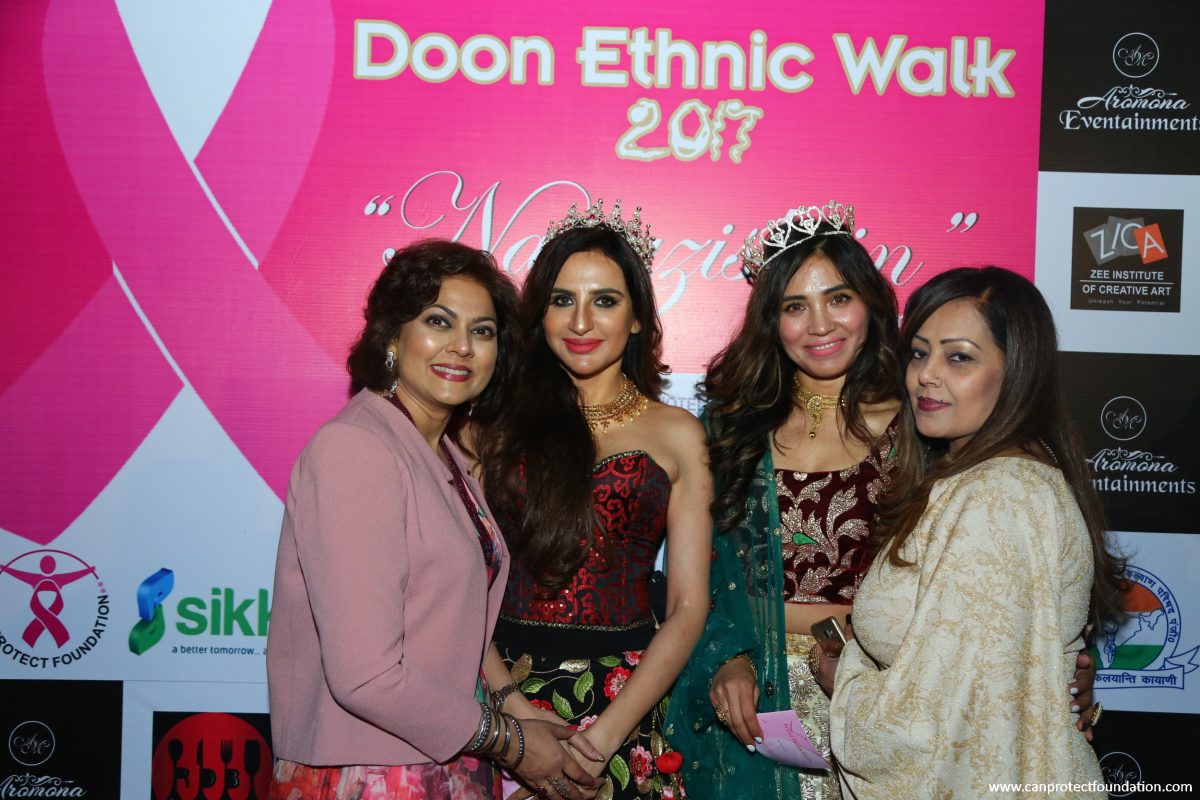 PHOTO GALLERY