In continuation to the Breast Cancer Awareness month October Campaign and after organizing fifteen free breast screening and awareness camps throughout the month, we have organized 4th mega breast cancer screening camp for two days for 48 hrs at Aggrawal Dharamsala in Dehradun on 28th and 29th October. 657 women were checked for breast diseases by the team of doctors in two days.
We have screened 2356 women last one month for breast diseases, trained 5200 women for Breast Self Examination. Our campaign reached around 2.3 lakh women in last 1 month.
Free breast screening facility is provided by highly advanced painless thermo mammography which is an advanced radiation free painless screening method. Women in the camps were taught Breast Self Examination. We have also distributed flyers and booklets with full details of Breast self-examination. Apart from this, about anemia, menstrual hygiene, dengue, sugar, blood pressure etc also distributed by us.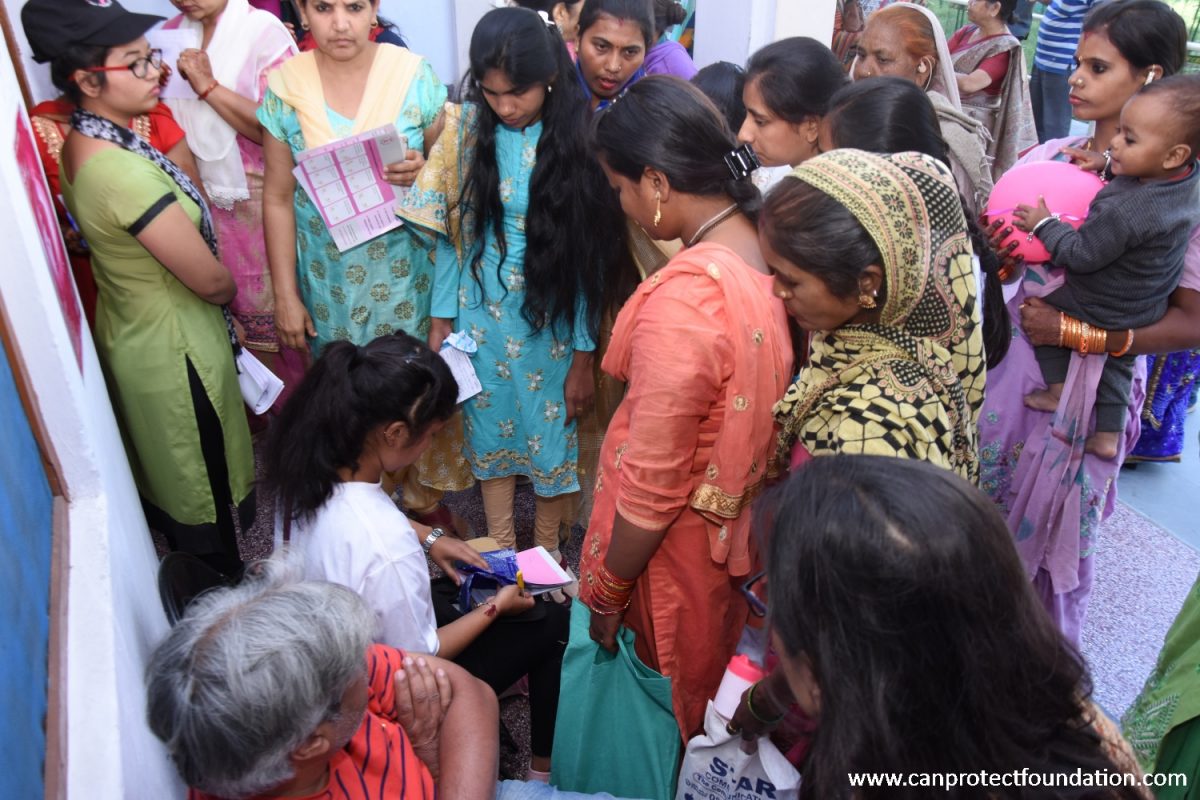 Dr. Sumita Prabhakar delivered a health talk in a special session about the importance of Breast cancer prevention and awareness. She urged all women to do Breast Self Exam every month and encourage them to teach at least three women How to do breast self-exam.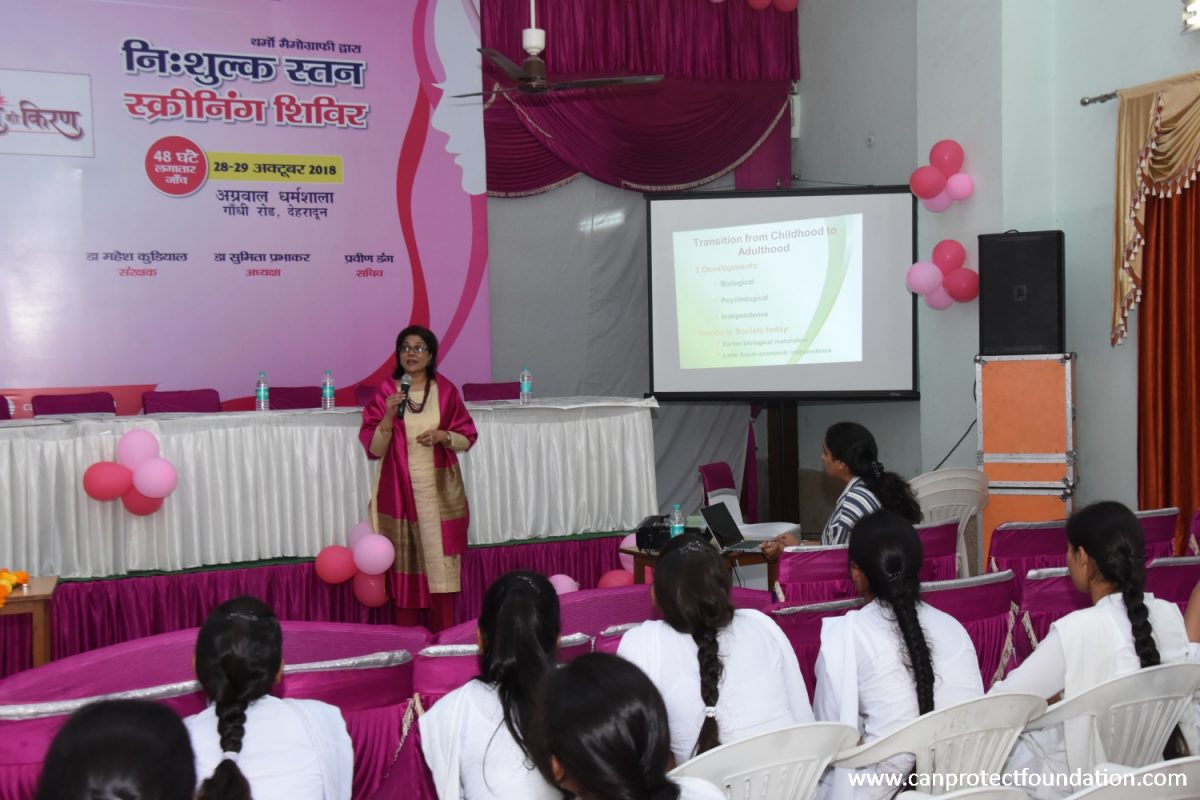 Four eminent women Mrs. Alak Nanda Ashok, Mrs. Sadhna Jairaj, Mrs. Jyoti Gulati, and Mrs. Neeta Garg were felicitated with Asha ki Kiran Award.
We are thankful to all the people who came on the occasion of the launch of this mega camp, special thanks to our Chief Guest, Shri Vibhor Gupta Ji, Mrs. Alak Nanda Ashok, Mrs. Sadhna Jairaj, Mrs. Meenakshi Aggrawal and all others who supported us for the cause. Our best wishes to the Asha ki Kiran. We would like to thanks all the volunteers who have given their services throughout this month.
In this series we also recently organized the following breast cancer camp:
Cantt Hospital on 10th October
NIVH hospital on 17 October
Savitri Nursing Home Dr. Raksh Srivastava, Dr. Meghna Shrivastav on 18th October
Coronation Hospital on 23rd October
Wonder Women's Club on 25th October
We thank them for their cooperation and support for the cause.
Campaign for Breast Cancer Awareness Month is ending today, but awareness is still on, the Breast cancer awareness mission will continue till all women become aware. We are getting ready for our November camps.