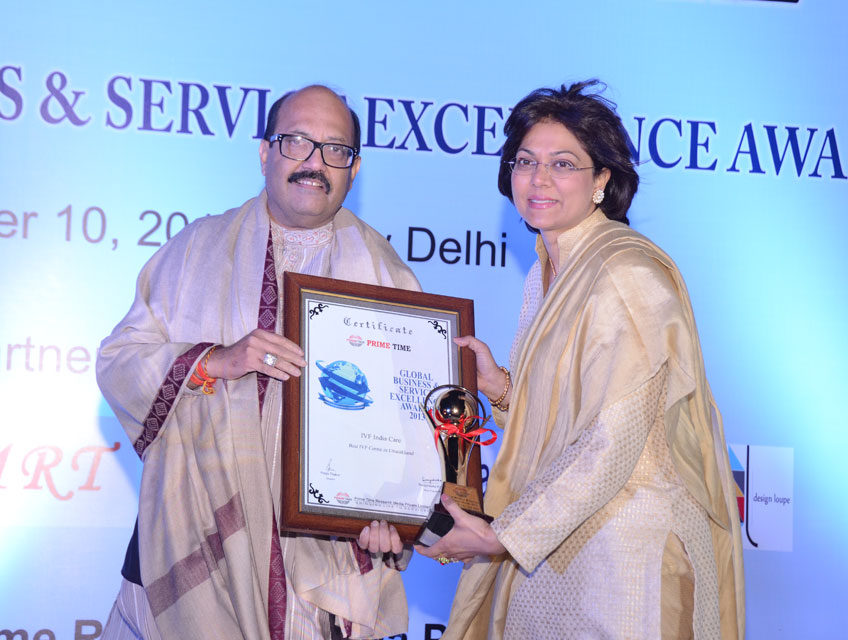 Dr. Sumita Prabhakar is a leading IVF specialist and has achieved some of the highest IVF success rates.
She has been recognized by a number of nationally renowned publications, and in her daily routine is committed to working closely with staff to ensure all patients feel accepted and well cared for. Even with a record to be proud of, knows that the ultimate measure of success is bringing patient happiness – and that means helping them realize their dreams of having a baby.
Awards & Recognition
Dr. Sumita Prabhakar has been recognized by a number of highly reputable organizations and has been featured in numerous publications, meetings, and symposia. She has received the Business excellence award for IVF India CARE:
Dr. Sumita Prabhakar's IVF and Fertility center (Test tube baby center) is located in CMI Hospital, Dehradun. IVF India Care is dedicated to providing exceptional, personalized reproductive and fertility health care for our patients.
Utilizing the latest advances in medicine combined with state-of-the-art techniques, our goal is to treat our patients with comfort and compassion. Our general and specialized services include:
IUI (Intrauterine insemination)
IUI with donor sperms
IVF (In Vitro Fertilization)
ICSI (Intracytoplasmic Sperm Injection)
Egg Donation
Embryo Donation
Frozen Embryo Transfer
Cryo-freezing of sperms and embryos
Semen processing
Follicular study
Hormonal Assay
Andrology and Male infertility treatment
Laparoscopy and hysteroscopy for infertility
Tubal cannulation of opening block tubes
Sonosalpinography hydrotubation
High IVF Success Rate
A Full Spectrum of Care Including IUI, IVF, & Egg Freezing
The specialists of IVF India Care Dehradun have been responsible for some of the highest IVF success rates in the country and are recognized consistently, by both patients and peers, for excellence in IVF and fertility care.
Our center exceptionally provides a full spectrum of care including in vitro fertilization (IVF), artificial insemination (IUI), egg donation options as well as fertility preservation and egg freezing.
Providing The Most Fertility Treatment Options Available

Individualized Care From Supportive Doctors Who Will Always Be There

World-Class Medical Team On Staff
Our Measure of Success: Happy Patients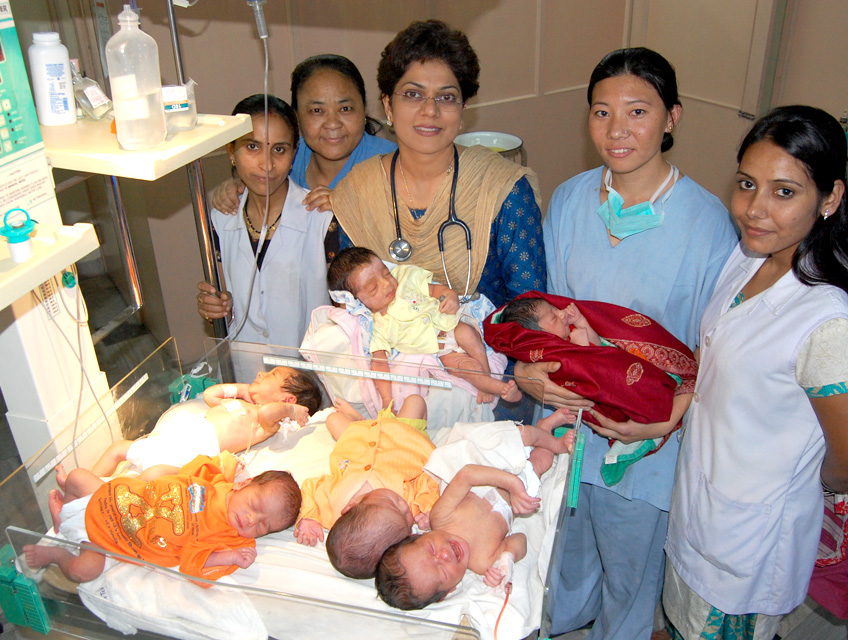 IVF Pioneers, Dr. Sumita Prabhakar
Dr. Sumita Prabhakar is world-recognized Doctor in the field of in vitro fertilization research and education.
Specializing In Helping Patients 40 & Over Begin Healthy Families
Compassionate IVF Specialists
Dr. Sumita Prabhakar and her warm staff at IVF India CARE has helped thousands of hopeful women and men become parents for not just the first time, but many times over.  We have helped successfully treat the most complex infertility cases using advanced IVF techniques. Our world-renowned fertility experts have some of the highest pregnancy & live birth rates in the state, due in part to our highly personalized treatment options available to you.